On Monday 7th August, the Fraser Shaw Trust was delighted to celebrate the Glasgow Album Launch of Mac Ile. The event took place in the beautiful venue of St Luke's, in Glasgow's East End, as part of the internationally acclaimed music festival; Piping Live!
The launch took the form of a gig, with an enormous amount of talented musicianship on show. The first half included a combination of solo, duo and group performances from musicians who recorded the album, as well as a couple of Fraser's close pals. Musicians took the opportunity to talk about some of their times with Fraser – unsurprisingly often including a few drinks, a good laugh and a touch of calamity!
The second half was a full live performance of the album. It was an outstanding, uplifting and moving display and, for those who had heard the recorded version, a chance to enjoy the power of the live performance. Perhaps the most emotive of the tracks was Air Chall, a stunning piece including an old recording Fraser had sent to his pal a few years back.
Whilst of course a special night for all Fraser's family and friends, it was a delight to see people who didn't know him or his story come along and enjoy the evening so much. A truly gorgeous evening of music and friendship: a fine tribute to a very fine man.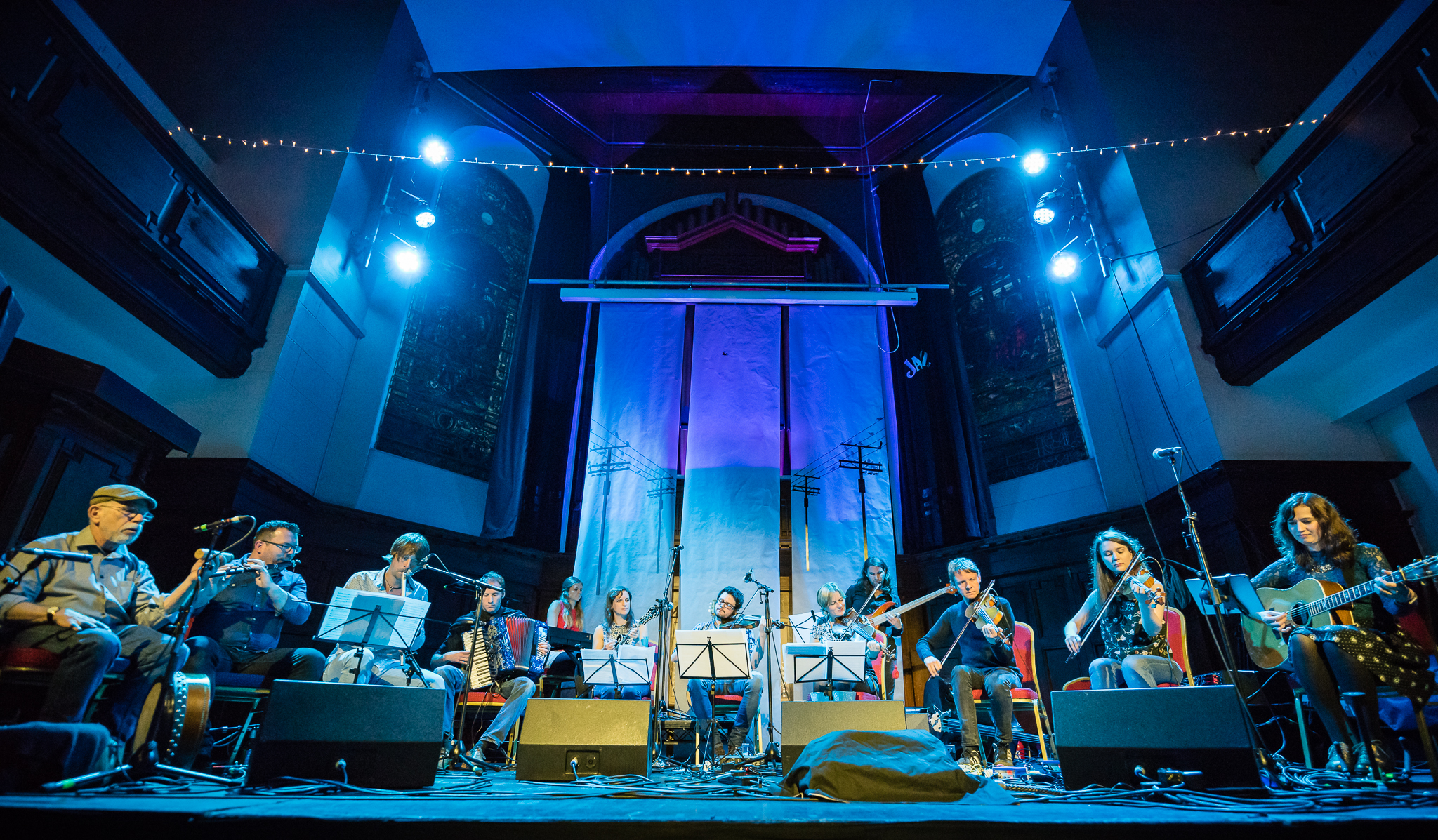 The Trust would like to thank our sponsors; Ardbeg and McCallum Bagpipes. Also thanks to Frankie Burr for her wonderful backdrop!